Special Speaker today – Billie Alexander from Limitless Realms International, Inc.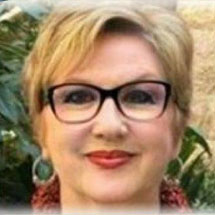 For over 35 years, Billies mission has been to prepare a glorious bride made ready for Kingdom purposes on earth as it is in heaven. 
She fully believes that understanding and being obedient to the Spirit of God within His set times and seasons is essential if we are to maneuver by His voice in the days in which we now live. 
 She recognizes that the revelation of these divine appointments is a necessary component in preparing the Bride for a greater dimension of Bridal Intimacy.
Billie's love for Israel and the Jewish people is foundational in all that she does. 
The Lord has branded upon her very heart Psalm 132:13-14.
Billie Alexander is aligned with Apostle Chuck Pierce, President of Global Spheres, Inc. which is located in Corinth, Texas. 
Through this apostolic/prophetic ministry, Chuck has commissioned Billie to the work of Kingdom ministry as an Apostle for the Nations.
Child care is provided.
Open to all ladies.[/column]